Aretha Green-Rupert named one of the Twin Cities Black Leaders You Should Know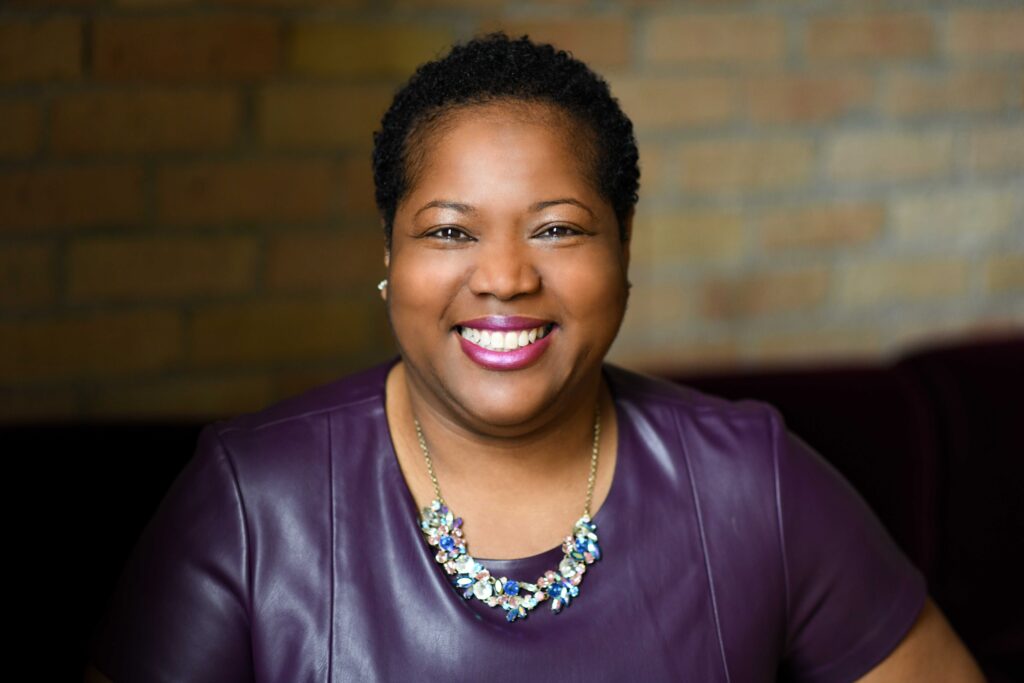 We're delighted to share that Carlson Family Foundation Program Director Aretha Green-Rupert was recently named one of the Twin Cities Black Leaders You Should Know by the Minneapolis/St. Paul Business Journal. Green-Rupert has devoted her career and personal time to making our community a place where everyone can thrive.
"My motivation is all about community and how I can give back to the community," she shares. "I know how people poured into me and invested in me, and I want to make sure the next generation of young people in our community have those opportunities, too."
Both her professional and personal efforts are rooted in investing in young people, and making sure marginalized voices are heard and uplifted. Green-Rupert was instrumental in shaping the Foundation's Constellation grantmaking strategy, which has a heavy emphasis on putting youth voices front and center.
Outside of the Foundation, she has leadership roles on a number of boards that uplift youth and ensure they have access to opportunities, including the Community Impact Committee of the Saint Paul & Minnesota Foundation, the Opus Foundation and Genesys Works – Twin Cities, just to name a few. She chaired Minnesota Council on Foundations' (MCF) Board of Directors and helped shape MCF's new strategic plan and the Principles for Philanthropy, which guide how philanthropic organizations work with each other and the community.
In 2022, she was selected as one of 21 senior leaders in philanthropy to be a part of GEO's Change Leaders in Philanthropy Fellowship. This 10-month peer cohort program brings together senior leaders from around the world to guide key change efforts in their organizations.
"Aretha is so passionate about her work, and her passion helps us think about things in new or different ways, and ensures youth stay central to our values," says David Nelson, executive director, Carlson Family Foundation. "It is a benefit to both us and the community to have her here, helping to shape the work and change who we are into who we want to become."
Leaders from Carlson Family Foundation grantee partners were also honored, including:
Congratulations to everyone who was featured! You can review the full list on the Minneapolis/St. Paul Business Journal website.