Taking care of caregivers with Take Care Tuesdays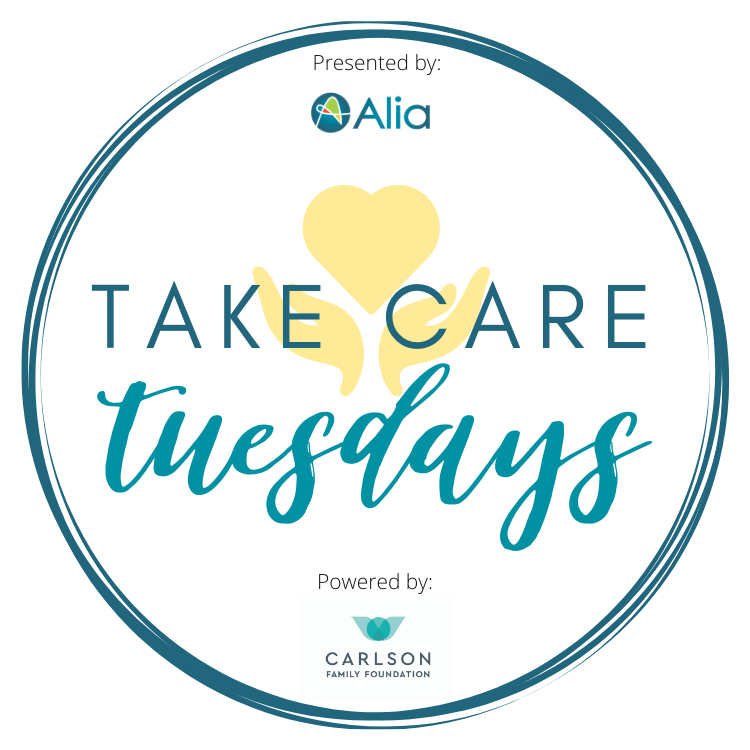 Caregivers need our support now more than ever. That's why we are pleased to share Take Care Tuesdays, a new email series designed to support caregivers during these challenging times, presented by Alia and powered by the Carlson Family Foundation.
Prioritizing the mental health of caregivers is an important component for strengthening supportive youth-adult relationships. If caregivers' own mental health is suffering, we know it will be extremely difficult for them to focus on the development of the young people in their lives.
The Take Care Tuesdays series brings focused meditations, encouragement and activities to uplift those who give so much of themselves. See what inspires you from the Take Care Tuesdays series!