New park projects reconnect North Minneapolis Community to the riverfront
The Minneapolis Parks Foundation and the Minneapolis Parks and Recreation Board recently announced the completion of the 26th Avenue North Overlook in North Minneapolis, the first new riverfront park space in the area since 2007. The Overlook is just one of a series of upcoming park projects aimed at reconnecting north and northeast Minneapolis communities to the Mississippi River through increased green space and riverfront access.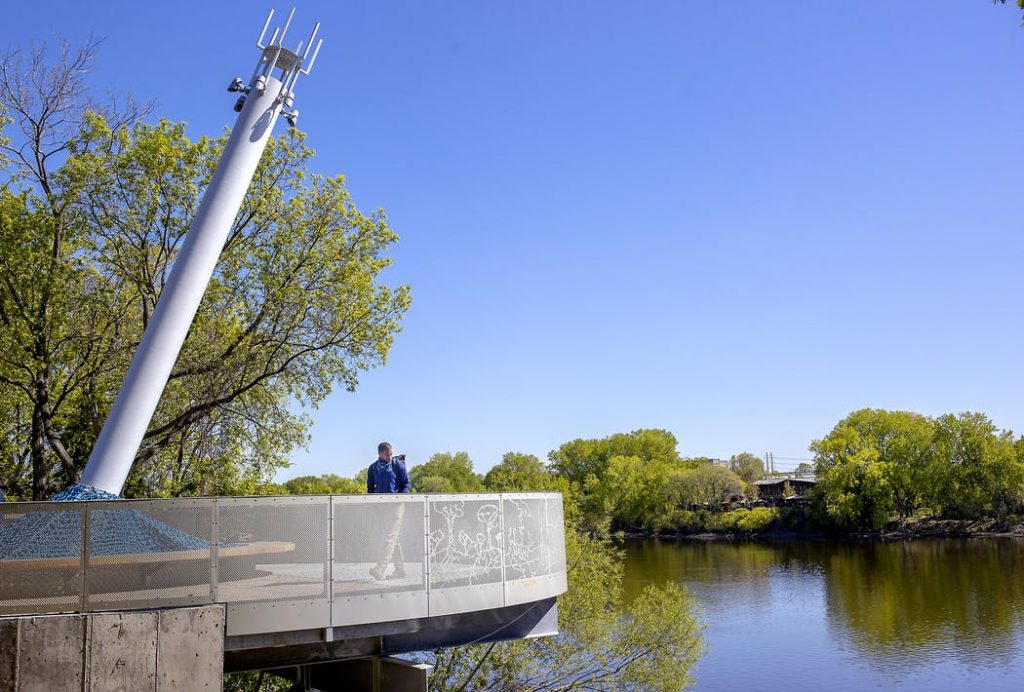 North Minneapolis has been cut off from the riverfront ever since the construction of Interstate 94 in the 1970s. The 26th Avenue North Overlook marks the first step toward changing this. Located on the waterfront in the Hawthorne neighborhood, the Overlook is an oval platform built around a 35-foot light pole or beacon that can be lit up in multiple colors. A steel railing surrounds the platform, featuring an original design by youth artists and Environmental Design Studio apprentices from local arts center Juxtaposition Arts.
Next up on the list of planned park projects in the area are the Water Works redevelopment of Mill Ruins Park and a trail connecting the Overlook to Ole Olson Park and to the park space included in the Upper Harbor Terminal redevelopment.
The Carlson Family Foundation is proud to be one of many organizations funding this series of park projects, which underscore our commitment to encouraging and supporting the vibrancy of our Twin Cities communities.
Learn more about the Overlook and upcoming park projects in North Minneapolis.