Ibram X. Kendi discusses antiracism as part of Distinguished Carlson Lecture Series
Ibram X. Kendi, a prominent scholar and antiracism activist, spoke about the state of racism in America as part of the Distinguished Carlson Lecture Series, presented by the Humphrey School of Public Affairs and moderated by MPR News host Angela Davis.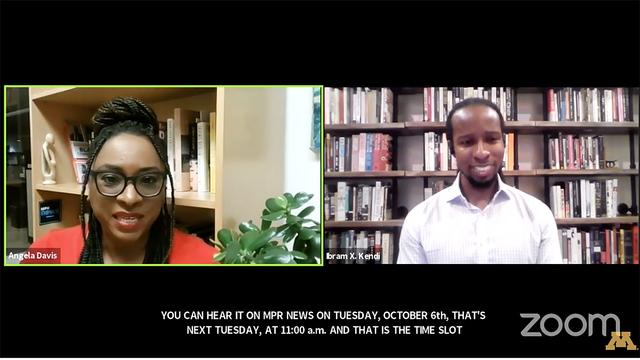 "Racist ideas are like rain, sort of raining on people's heads, and then it's soaking people. And then the racist ideas are convincing people that they're dry," said Kendi on Wednesday night. "The heartbeat of being racist is denial."
Kendi is a #1 New York Times bestselling author of seven books, including How to Be an Antiracist. He was named to Time magazine's 2020 Time100 list of the most influential people in the world.
The Distinguished Carlson Lecture Series has been presented for nearly four decades, providing a platform for world-renowned speakers to shed light on some of the most pressing topics of the day.