Carlson Family Foundation welcomes two new staff members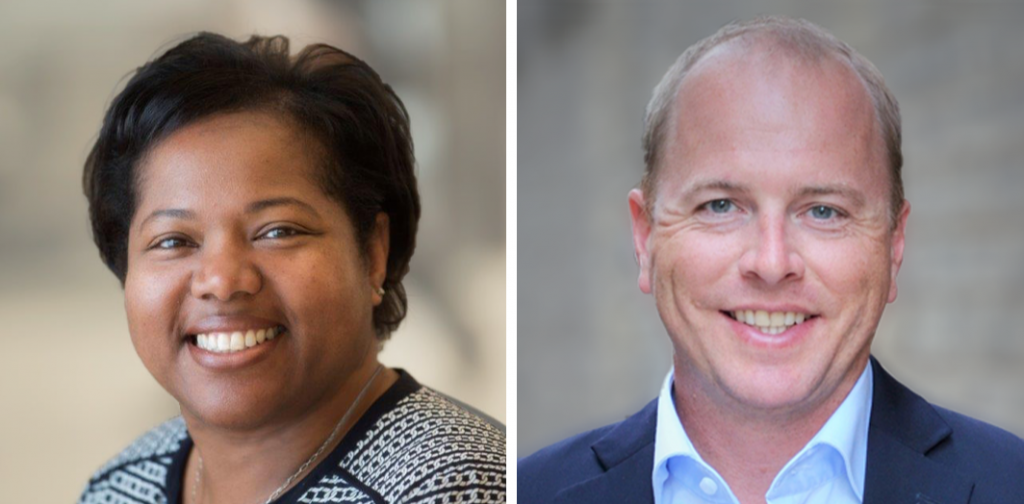 Even though it's been an unprecedented year, we have continued with our plan to add two staff members who will help us in working with our partners to create hope, opportunity and a sense of belonging for every young person.
Aretha Green-Rupert recently joined our staff as our new program director. She is leading our emerging work on cultivating supportive youth-adult relationships that help ensure all young people have the opportunity to realize their dreams. Aretha has an extensive background in youth development and most recently served as regional director of Otto Bremer Trust. She can be reached at agreenrupert@carlsonfamilyfoundation.org or 952-404-5602.
We also recently welcomed Nick Schmidt to our team as our senior grants manager. His role includes leading and planning across multiple teams to integrate grants administration within Foundation operations and priorities. Nick has worked in the nonprofit and foundation space for many years, most recently as grants manager for the GHR Foundation. Nick is available at nschmidt@carlsonfamilyfoundation.org or 952-404-5622.
We're confident Aretha and Nick will be tremendous additions to the team, and we hope you'll join us in welcoming them!