Aretha Green-Rupert selected for Change Leaders in Philanthropy Fellowship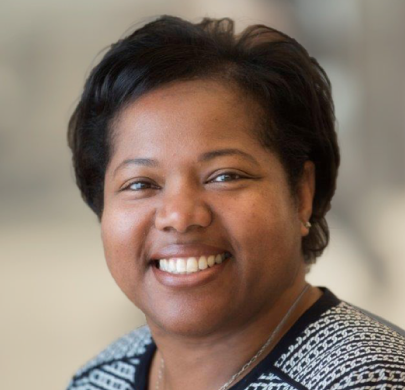 We're excited to announce that Carlson Family Foundation Program Director Aretha Green-Rupert has been selected for GEO's next Change Leaders in Philanthropy Fellowship cohort. The Fellowship is a 10-month peer cohort program for senior executives who are responsible for developing and guiding key change efforts in their organizations. The cohort includes people from a wide variety of foundations, experiences and backgrounds convening to learn, share resources and apply insights to their work in real-time.
"I'm excited to do this deep dive for both personal and professional development," Aretha says. "We spend so much time with our heads down doing the work, and this will give me an opportunity to look up, learn what's happening from other folks around the country and have some dedicated time to think and develop action plans.
"We'll talk as a cohort about the change issues we're dealing with at our organizations, ways we can have an impact, and use one another as a resource for creating action plans."
In late 2021, the Carlson Family Foundation announced updated grantmaking priorities focused on issues of equity and listening to youth and community voices. The Foundation is also revising its grantee evaluation process to be equity-focused and co-created with grantees.