The Carlson Family Foundation is inspired by our vision to uplift youth through leadership at the intersection of love and insight. Our vision acknowledges the need for both caring and learning as essential ingredients for change. To that end, we are sharing our updated grantmaking priorities, which ensure youth are at the heart of our work.
Visit our Grantmaking page to learn more about our grantmaking process and schedule.
THE STATS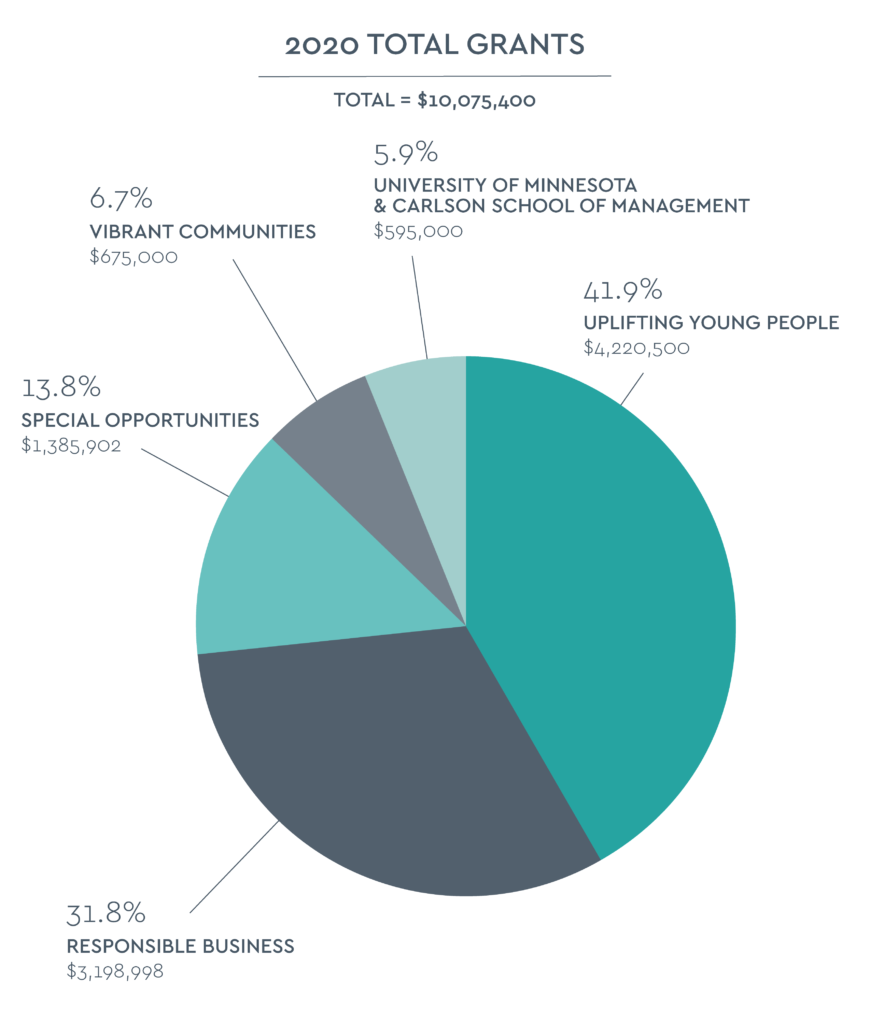 2020 grants related to education, mentoring and sex trafficking are listed under Uplifting Young People.